Past
Vietnam
May 11, 2023
On May 11th, in Ho Chi Minh City, the Canadian Government officially launched a digital campaign "Canada, Bet It's Extremely Good!" aimed at helping Vietnamese consumers easily access premium and high-quality Canadian food products at reasonable prices.
The event attracts the attention of agencies and businesses nationwide.
Image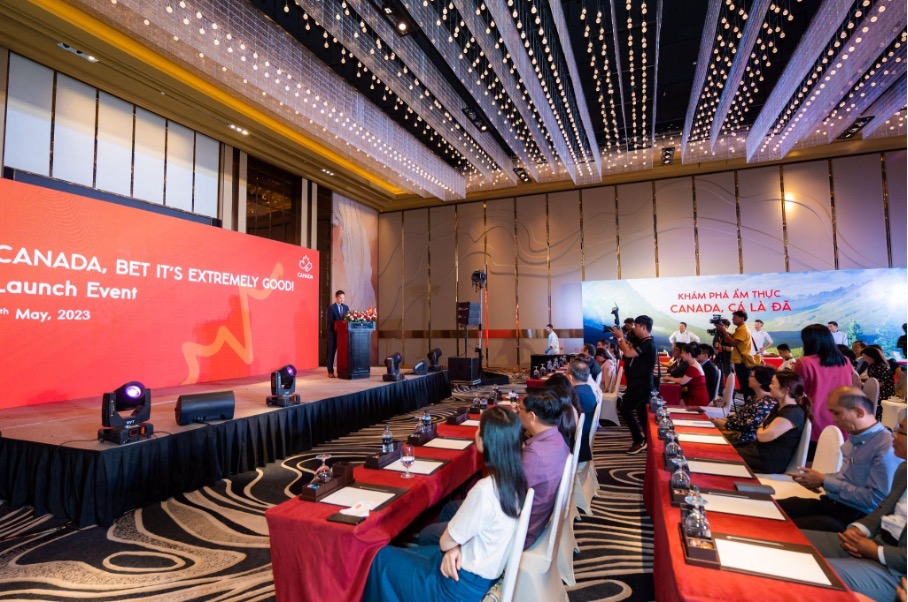 The event marked  Canada's commitment to the Vietnamese market and desire to create more brand awareness. Canada will be introducing and promoting Canada's world-class agricultural, food, and seafood products to Vietnamese consumers throughout 2023-2024.
During the event, the Canadian Government also announced its collaboration with the e-commerce platform Shopee.  As of May 14th, 2023, over 15 high-quality product lines with guaranteed origin from Canada will be available on the official store of Canadian food on Shopee, along with many attractive incentives for Vietnamese consumers.
The Consul General of Canada is experiencing the official showcase of Canadian food on the Shopee e-commerce platform.
Image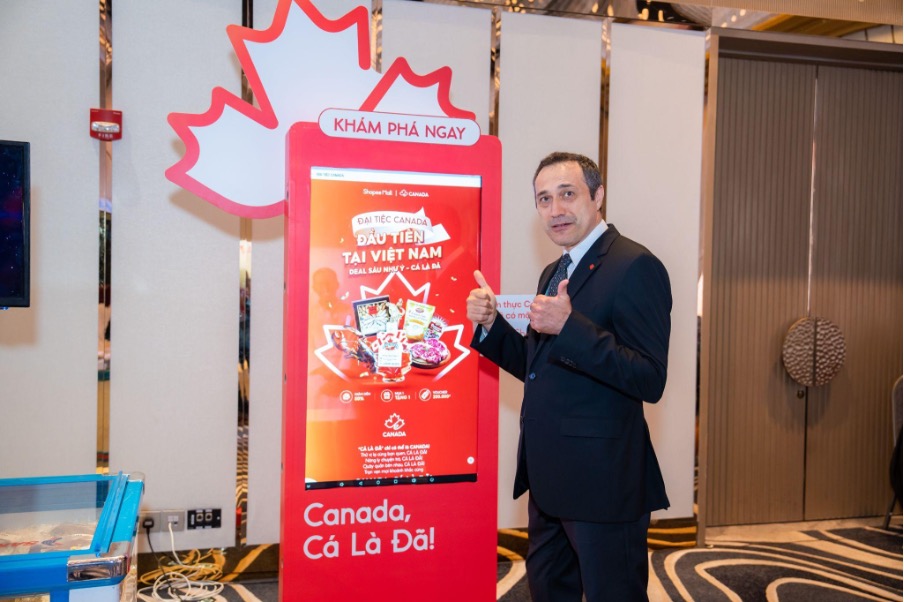 In addition, guests and media at the event also had the opportunity to directly experience the highest quality food from Canada through the "Canadian Culinary Journey". Designed as a menu with 3 main categories: Appetizer - Main Course - Dessert, the "Canadian Culinary Journey" took guests through each region with Canada's most prominent cuisine, combined with Vietnamese ingredients and cooking methods, conveying meaningful values and bringing exciting experiences about Canadian food.
Mr. Nguyễn Mạnh Hùng (Chef Hungazit) - Chef Ambassador of Canadian food in Vietnam, introduced guests to the Canadian Culinary Journey experience.
Image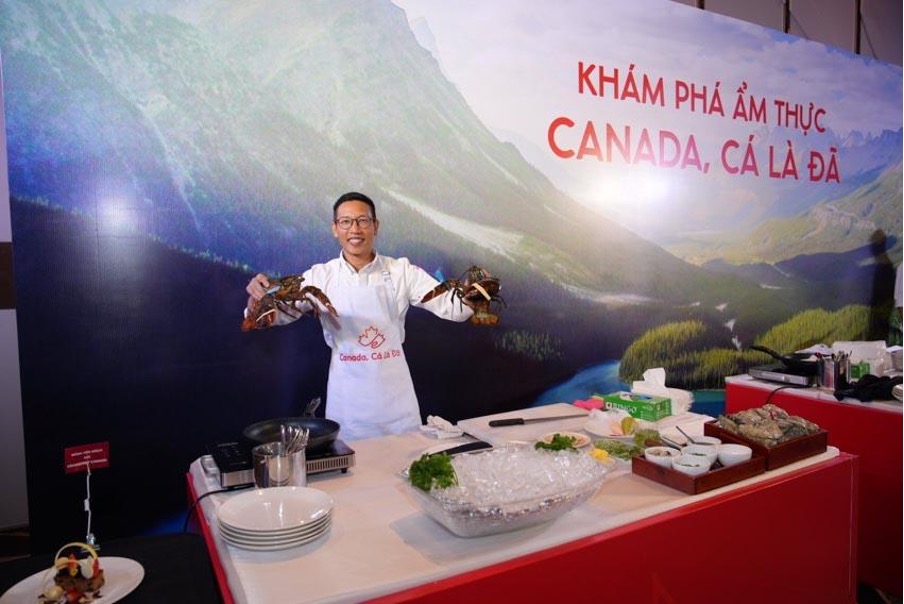 Image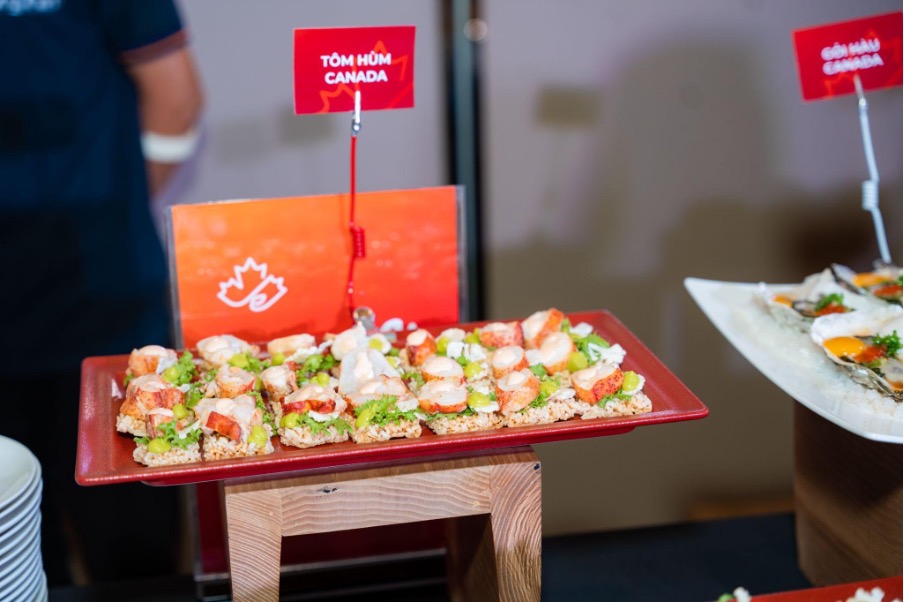 Image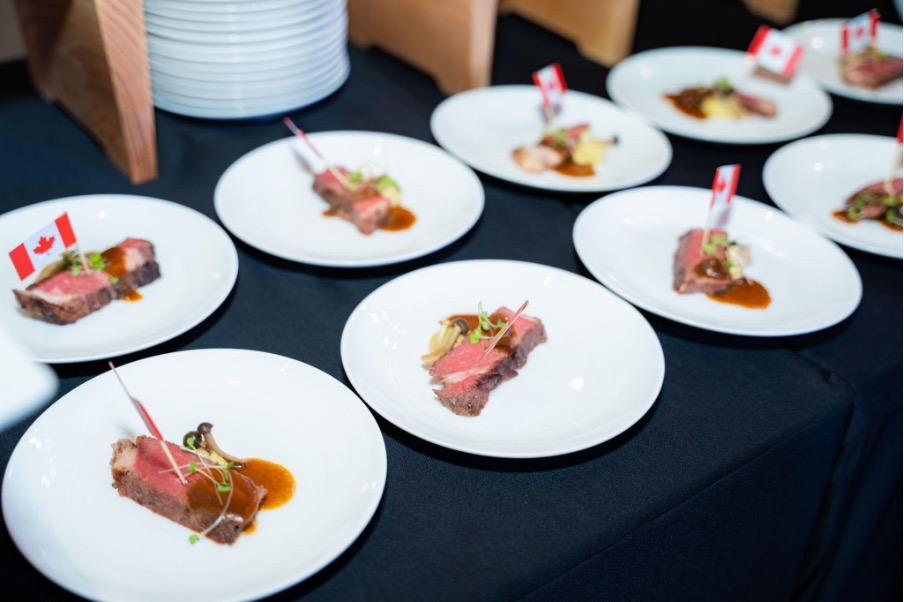 Image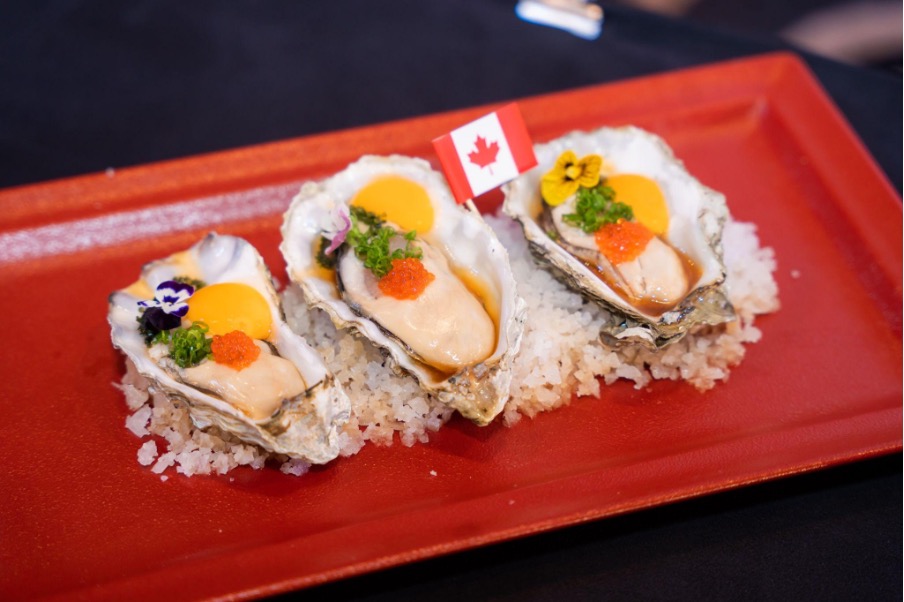 Image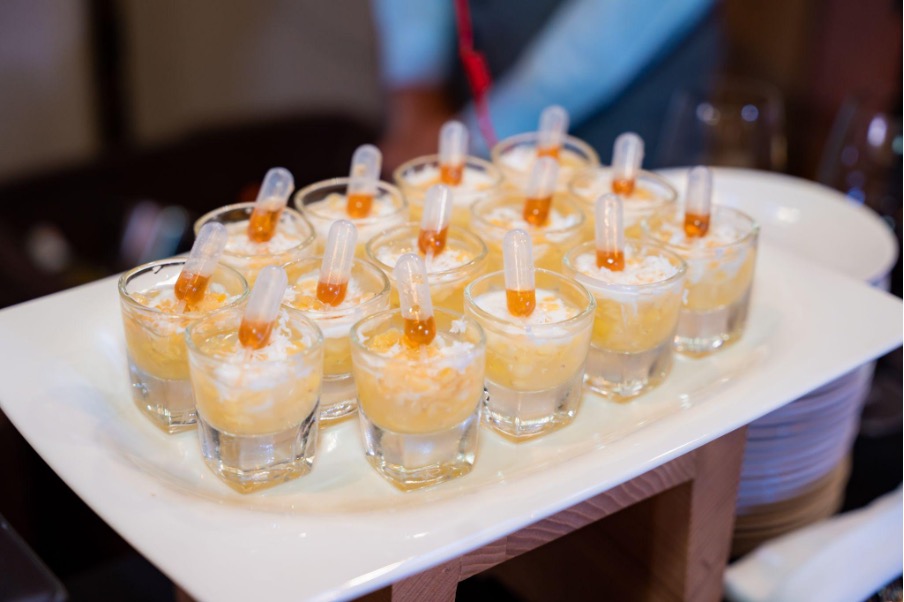 There were many delicious dishes made from Canadian food at the event. 
Image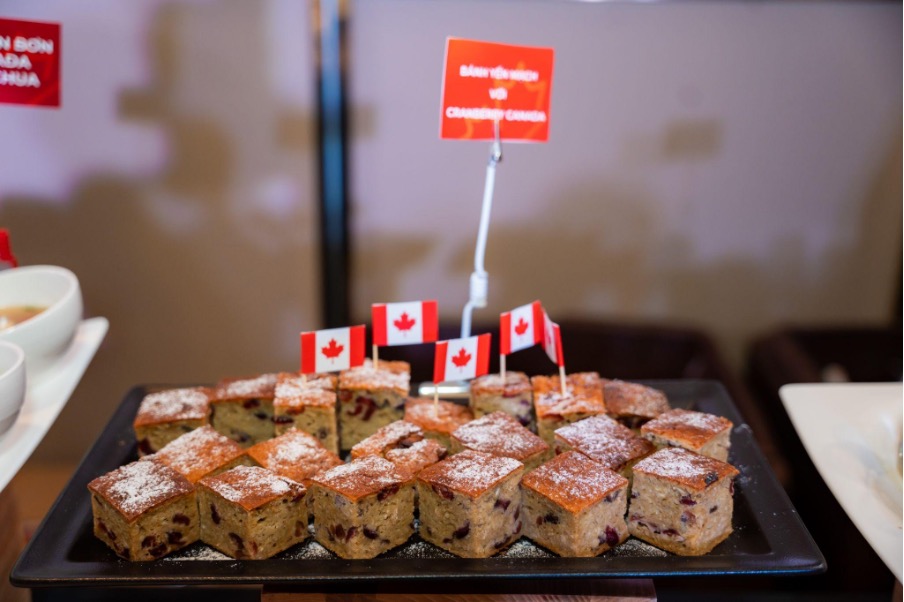 Guests and partners were excited to experience Canadian food at the event. 
Image
The event was also attended by representatives from various import-export businesses and major media outlets. Along with that, there were booths set up by companies to showcase Canada's prominent product lines already available in the Vietnamese market such as beef, seafood, ginseng, syrup, and products made from maple trees, various types of nutritious nuts and beans, etc.
Image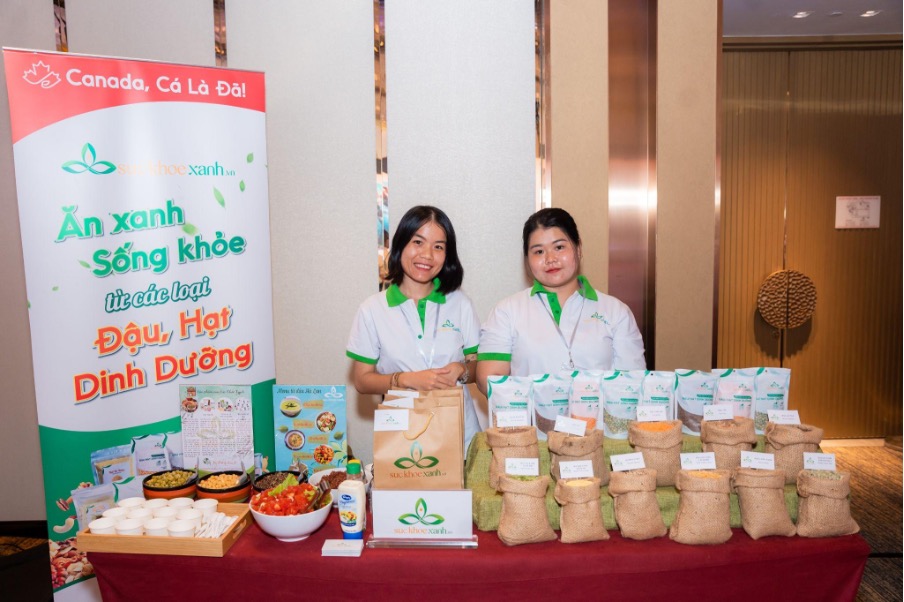 Image
Image
Image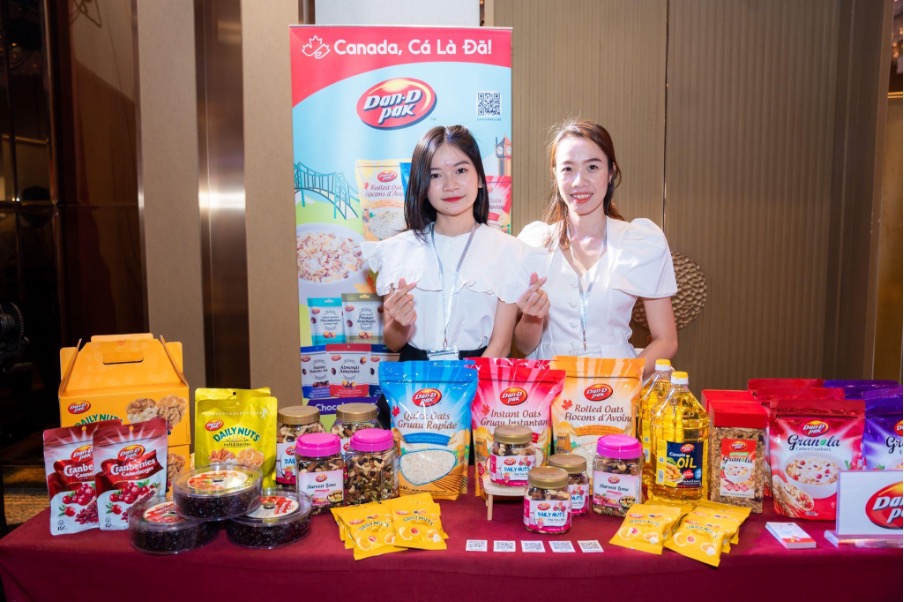 Image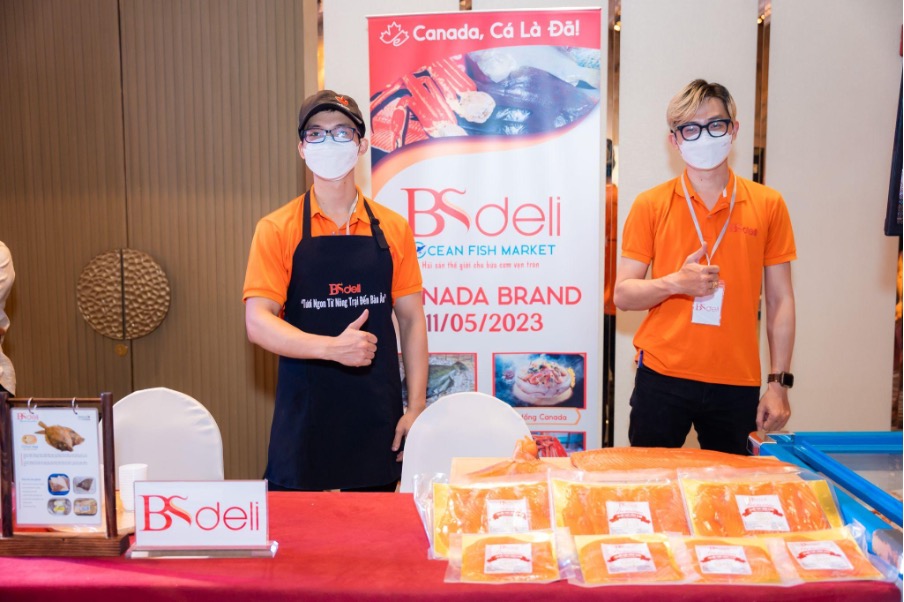 Image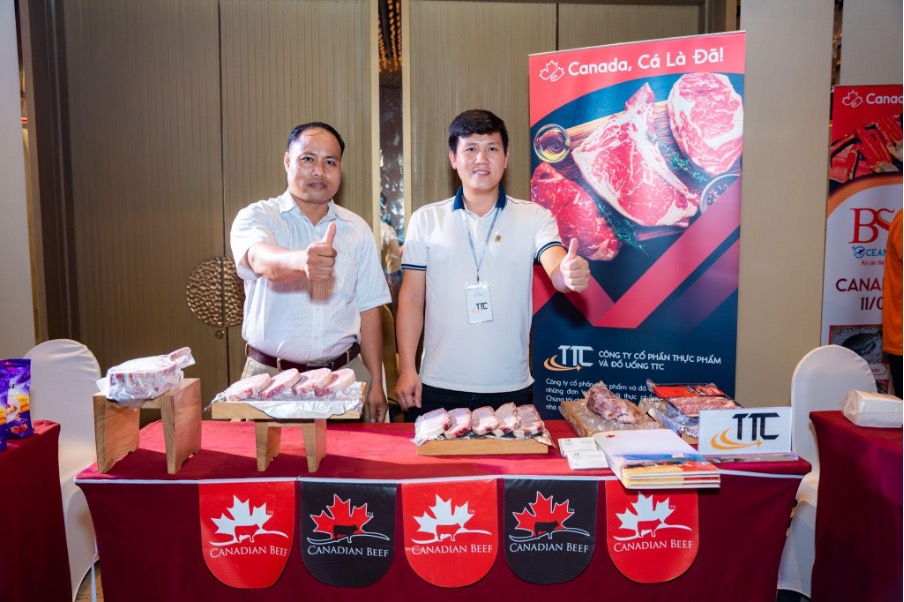 Vietnam has been Canada's top trading partner in ASEAN since 2015 and Canada is among the top 10 largest import partners of Vietnam (Source: Global Affair Canada, 2023). The growth of bilateral trade between the two countries, especially in the agriculture sector, has been assisted by the Comprehensive and Progressive Agreement for Trans-Pacific Partnership (CPTPP), which came into effect in 2019.
2023 also marks the 50th anniversary of diplomatic relations between Canada and Vietnam. Therefore, Canada will actively engage in many important activities and cooperation agreements to strengthen the deep and comprehensive bilateral relationship between the two countries. Agricultural trade is one of the key areas of focus as the value of Canadian agricultural, food, and seafood exports to Vietnam reached nearly CAD 416 million in 2022, an increase of 34% compared to 2021.